| | |
| --- | --- |
| Posted on December 26, 2012 at 8:40 PM | |
Here in South Louisiana it stays so hot in the summer that I often find myself walking the dogs around 8:30 or 9:00 at night.  If you walk your dog at dusk or night, this is a must have.  I bought the size S 10"-14" for my Miniature Schnauzers.  It will fit both the Large Toy and the Miniature sizes.  I hook the leash to my usual walking collar and then add the illuminated collar behind the fitted regular collar.  When you use the illuminated collar in this way, it doesn't matter if it's a tight fit or not since you will be using your regular collar as the "control" collar.  Here's the link to the collar I use:
Time to get off the couch; turn off Facebook and go out for a safe, illuminated night time walk!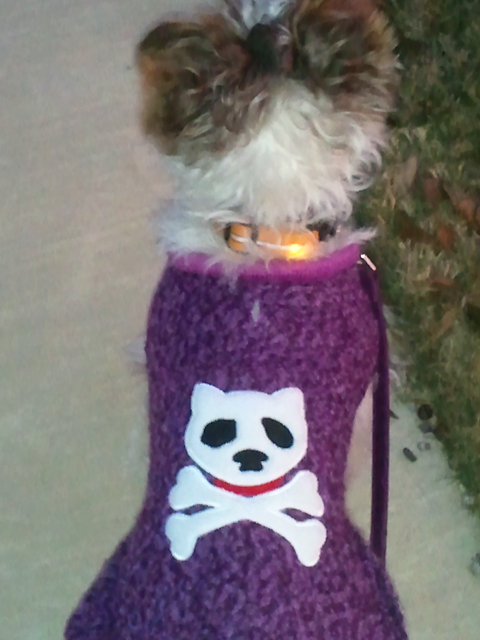 Categories: Favorite Things--Doggie Products